Distinctive guitarist in jazz, classical and contemporary genres
Jazz and classical music have a universality that appeals to a broad range of tastes.
My unique jazz guitar style draws on the traditions of Latin American, blues, rock, gospel, ragtime and reggae music. The arrangements I write and perform reflect my depth of knowledge in these genres, complimented by a proficiency in jazz and classical music.
I credit jazz guitar great, Chuck Wayne, with instructing me in the art of finger-style jazz guitar and sparking my interest in playing classical guitar as well.
CD Release
Gene Pino, Handcrafted
This is a collection if diverse pieces played on an instrument handcrafted by Chilean luthier Rafael Mardones. The guitar's resonance represents purity and simplicity. The genres are varied and include Latin, Brazilian Folk, and Baroque music.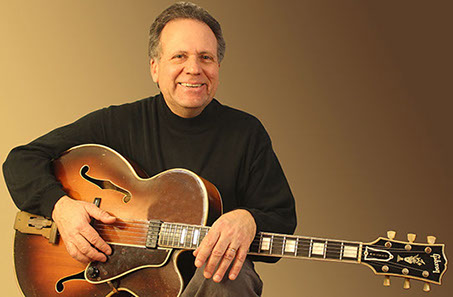 In my performing career I have appeared with jazz luminaries such as Anita O'Day, Maxine Sullivan, Butch Miles, Lou Stein, Frank Tate and others, furthering my music knowledge and building my voice and style. As well as performing in concert and jazz festival settings, I play regularly for restaurants, special events, weddings and parties.
Visit me on Facebook.