Distinctive guitarist of the jazz and classical genres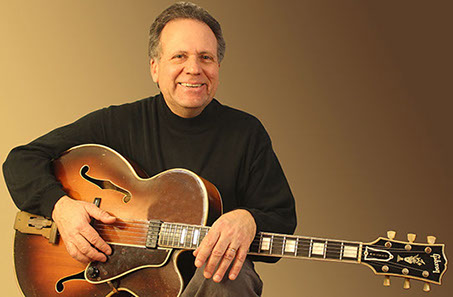 CD Release
Gene Pino, Handcrafted
This is a collection if diverse pieces played on an instrument handcrafted by Chilean luthier Rafael Mardones. The guitar's resonance represents purity and simplicity. The genres are varied and include Latin, Brazilian Folk, and Baroque music.

Jazz and classical music have a universality that appeals to a broad range of tastes.
My unique jazz guitar style draws on the traditions of Latin American, blues, rock, gospel, ragtime and reggae music. The arrangements I write and perform reflect my depth of knowledge in these genres, complimented by a proficiency in jazz and classical music.
I credit jazz guitar great, Chuck Wayne, with instructing me in the art of finger-style jazz guitar and sparking my interest in playing classical guitar as well.
"I used Gene as an entertainer over 2 full days during the largest B2B tradeshow event held at the Javits Convention Center in New York City. He created a wonderful ambiance on the show floor, and many attendees stopped and sat nearby to enjoy his talents throughout the day. He was easy to work with, adaptable to different situations, and his musical range is impressive. I would happily work with him again."
Jill, Emerald Expositions
"Gene is an absolute pleasure to work with. We have used him for multiple events and he always does a fantastic job. Would highly recommend using him."
Jen, Americares
Visit me on Facebook.