Distinctive guitarist in jazz, classical and contemporary genres
Jazz, Contemporary, Classical— my guitar style reflects the universality of music, drawing on the traditions of jazz, classical, Latin American, blues, rock, gospel, ragtime and reggae music.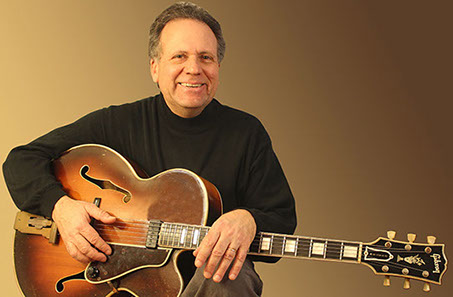 In my performing career I have appeared with jazz luminaries such as Anita O'Day, Maxine Sullivan, Butch Miles, Lou Stein, Frank Tate and others, furthering my music knowledge and building my voice and style. As well as performing in concert and jazz festival settings, I play regularly for restaurants, special events, weddings and parties.
Jazz guitar great, Chuck Wayne, instructed me in the art of finger-style jazz guitar and sparked my interest in playing classical guitar as well.
A Thousand Years – Blackbird,
I Can't Help Falling in Love with You – Here Comes the Sun
Ain't Misbehavin'
Someone To Light Up My Life
Someone To Watch Over Me
Crazy Love
Here Comes The Sun
Somewhere Over The Rainbow
Unfeeling Kiss, from City of Angels
Canarios
Cavatina
Bourree
Visit me on Facebook.